Madison Brick & Stone specializes in stone masonry and brick masonry construction. Jordan Smith has over 15 years as a brick mason starting as a teenager working with his father, himself a master mason. Our expertise in masonry covers brickwork, block work, stonework, and all sorts of related products and applications. We serve the City of Madison, City of Madison, and all of Madison and Limestone Counties.
Call us at (256) 270-2702 to discuss your project.
What is Masonry Work?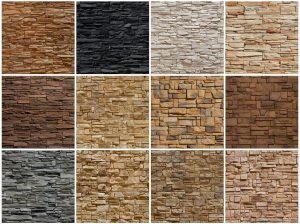 Masonry is building structures from individual units, which are often laid in and bound together by mortar. Common materials of masonry construction are brick, natural stone (such as marble, granite, travertine, and limestone,) cast stone, concrete block, stucco, tile, and glass block. Masonry is a highly durable form of construction.
The strength and durability of masonry are affected by the materials used, the quality of the mortar, the workmanship, and the pattern in which they are assembled. A person who constructs masonry is called a mason, a brick mason, stone mason, or bricklayer.
Applications of Masonry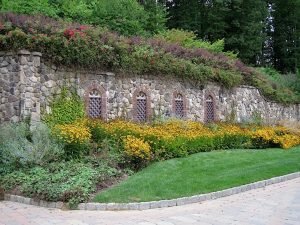 Masonry is commonly used for walls and buildings, either inside or outside. Brick and concrete block are the most common types of masonry in use and may be either weight-bearing or a veneer.  Stone, both natural and man-made, is being used more and more for decorative features inside, outside and in backyards. Patios, outdoor kitchens, outdoor fireplaces, fire pits, decorative walls, decking, retaining walls, landscaping or hardscaping, and lots of other amenity applications are common place now. Natural stone masonry can provide very aesthetically pleasing projects.
Advantages of Brick or Stone in Building
Bricks and stone masonry increases the thermal mass of a building
Brick and stone masonry is non-combustible and provides fire protection
Brick and stone masonry walls are more resistant to projectiles, such as debris from hurricanes or tornadoes.
Brick and stone masonry weathers well and needs much less maintenance over time than other natural materials.
No painting is necessary for brick or stone. Color and finish selections are almost endless.
Brick and stone masonry typically lasts longer than wood products
Brick and stone masonry has higher compressive strength compared to wood and other natural products.
Brick and blockwork walls provide excellent sound insulation.
Stone does not warp, swell, bend, splinter, or dent.
Brick and stone are versatile in their aesthetic appeal and can work well with other construction materials.
Use of brick and stone signals a strong sense of permanence and longevity.
Call Jordan at Madison Brick & Stone at (256) 270-2702 for a free quote on your brick or stone masonry project. Or, fill out the contact form to the right.